Business Consulting-Business Plan-Business Analysis
Advance Business Consulting applies big business knowledge and experience to a small businesses owner's unique needs. Our MBA analyst will take an x-ray of your business and will cure the cancer in your small enterprise.
Advance Business Consulting provides a wide range of services to individuals and small to medium size Businesses in a variety of industries. We strive to meet each client's specific needs in analyzing, planning and achieving their goals in an ever-changing financial and regulatory environment. We serve Pembroke Pines, Miramar, Weston and Hollywood,  FL. Our professional services include: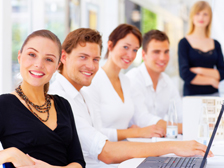 Business Plan 
Our business plan Consultant will prepare a business plan in collaboration with the client, customized for their specific needs, including detailed comprehensive text, graphs, and financial projections.
Business Consulting
We give you an extra brain to your businesses. We will apply our big business knowledge and experience to your small business's unique goals and needs. From helping you during the business start-up to becoming your long-term consultant partner, we can increase your productivity and let you concentrate on what you do best.
Taxes- Taxation
We offer rapid refund, Fast Tax Return, Bigger Refund. We e-file your return for faster tax refund. Take advantage of the government's benefits, Earned Income Credit (EIC) and Child Credits. Personal income tax, Business Taxes, LLC's, Sole Proprietorship, and Independent Contractors. Fast tax Return and Bigger Tax Refund.
Business Analysis                                                                                                  We increase revenues and lower your cost. A professional consultant can analyze your enterprise to find superior ways to help you achieve your goals. Your business practices can be more profitable. We can show you how. We are helping owners to grow their businesses and bottom lines by using several packages specifically for small businesses within your reach.
Premium Audits
The primary purpose of a premium audit is to calculate your final premium. When your policy was issued, the premium was an estimate of an exposure basis (usually payroll or sales) multiplied by a rate. The rate used is determined by how the exposure base is classified.
Consultor "Español"
Como consultor apoyamos a los pequeños negocios a construir ventajas competitivas en diferentes niveles del negocio con el propósito de lograr el éxito deseado.  Nuestro consultor es un experimentado profesor de negocios, MBA y Enrolled Agent.